FACTORY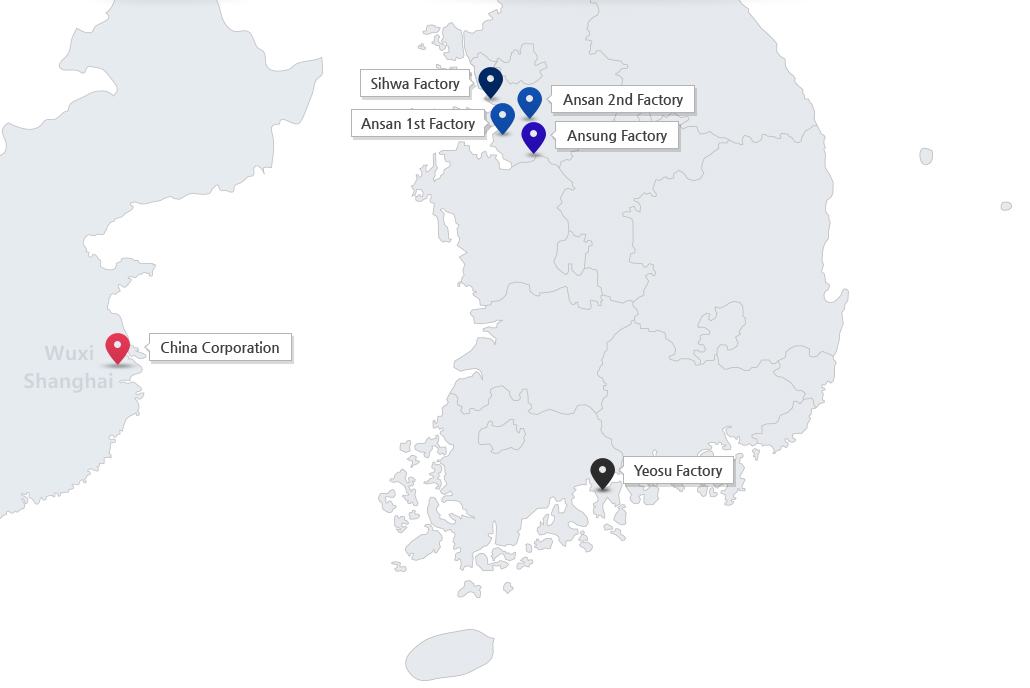 Sihwa Factory
"Specialized factory for soft, hard PVC Compound"

WISCOM's Sihwa Factory was built in July 1995, equipped with automated system for the whole manufacturing process which allows it to specialize in production of an uniformed, high quality product such as soft, hard PVC compounds.
Under the motto, "Quality Comes First", all employees at the factory are working in harmony, concentrating on providing high quality products using the automated system to suit the customer's need, whenever necessary.
The factory was the first in the industry to get a KS certification mark (1985), ISO9001 (1995) Quality System and ISO 14001(2007) which is proof of acknowledgement of our product quality.
We will always try our best to satisfy our customers.
Address : WISCOM Sihwa Factory, 185-13 Okguchunseo-ro (Sihwa Industrial Complex 1 Da, 502-ho), Siheung City, Kyunggi-do, Republic of Korea
Telephone : -82-31-432-3321~5
Fax : -82-31-432-3320
Alight from subway line 4 at Oido Station. > Board bus number 30-2 at bus stop 25176 across the street. > Alight the bus at the 14th stop (Dansuk Industrial).