FACTORY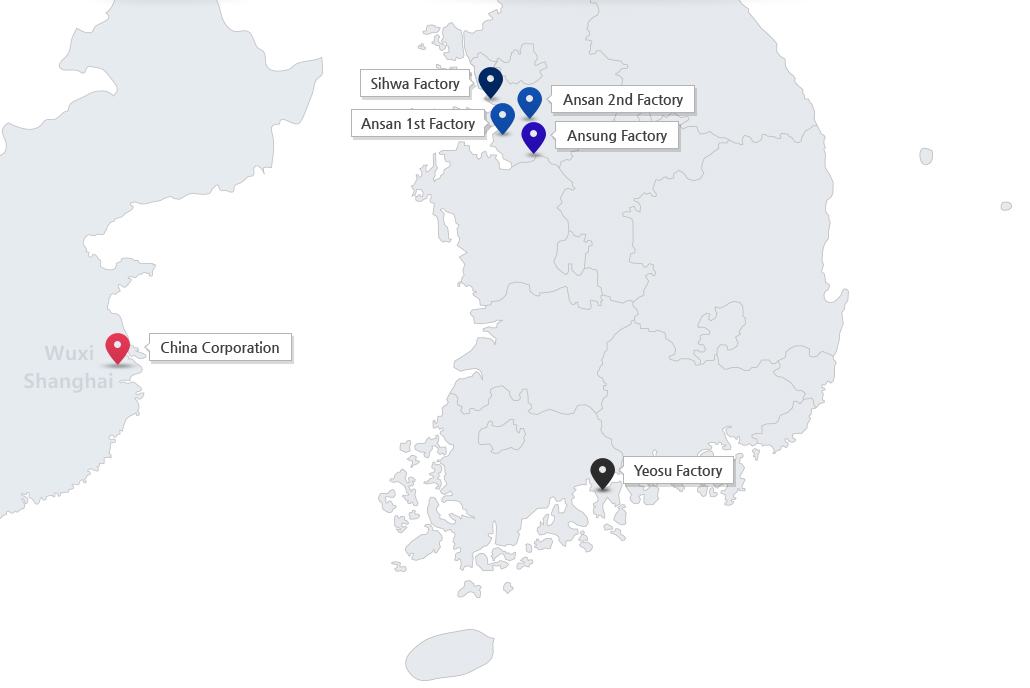 Ansan 2nd Factory
"Ready to meet customer needs"

WISCOM's Ansan 2nd factory was built in Banwol Industrial Complex in June 1999 and has been in operation since.
Ansan 2nd factory is in a multi divisional form and PNP division is in charge of production for semi-conductive compound for power wire and XLPE for insulation.
Processing Business division, with their priority on customer satisfaction and product quality, is in charge of ODM and toll processing PC, PC/ABS, PP, PMMA compounds for LG Chem and LG MMA.
We promise to listen to what our customers have to say and try our best to meet their requirements. We will look forward to your continuing interest and encouragement.
Address : WISCOM Ansan 2nd Factory, 352 Haebong-ro (Shingil-dong), Danwon-gu, Ansan City, Kyunggi-do, Republic of Korea
Telephone : 82-31-495-2206
Fax : 82-31-495-1147
Alight from subway line 4 at Ansan Station. > Use Station Exit 1and cross the underpass. >
At bus stop 18117, board bus number 511 (towards Industrial Park) > Alight the bus at the 2nd stop (Across the road from WISCOM).